Entryway Organization
Dory Otto
Entryway Organization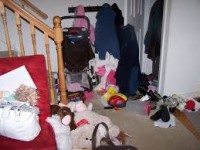 The area of your home that serves as the main entry likely gets abused and overlooked. However, it is also an area that you use a lot.  Wouldn't it be nice if it functioned well and looked nice too? It is possible!
Of course we would be happy to build you custom cabinets to maximize the space and conceal your clutter, but we also know that projects like that don't always happen overnight. Here are some quick solutions to common entryway dilemmas. Our Minnesota winters can really put an entryway through its paces, so you have to plan ahead.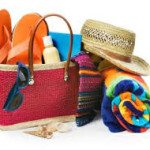 1.  Start by removing the summer gear. It is sad, but necessary. Put summer shoes in a tote and move light jackets to another closet – think guest room if possible. If not, put those in a tote as well. You will need all the room you can get for the bulkier winter clothes.

2.  Get a boot tray, which is a rubbery mat with lipped edges. It provides a place for snowy shoes and boots to go and saves you from stepping on cold wet spots.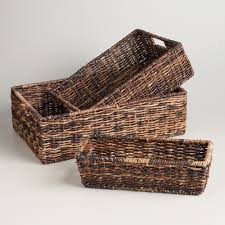 3.  Come up with a place for some baskets. One for each kiddo in the house, adults can probably share. This basket is where each family member's hats, mittens, and scarves go. There are tons of cute containers, so if you can't stash these in a closet get some that you won't mind looking at. It will eliminate digging through a heap in the morning as you rush out the door.
4.  If you have little ones in your house consider adding some of those handy 3M Command Adhesive hooks at a low level in your closet. They can easily be removed later, but often there is plenty of space down low for smaller jackets and they can hang it up and get it down themselves.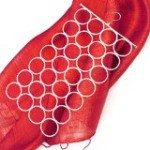 5.  If you have a collection of scarves, get yourself a scarf hanger like this one on amazon.com. They can keep up to twenty scarves organized on a single hanger. Brilliant.
Simple ideas to make your entryway a bit more organized.
Here are some pictures of cabinet solutions if you are ready for new cabinets too!