She sheds?
Dory Otto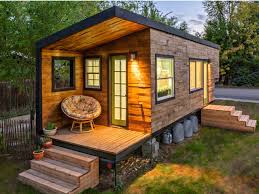 A Space to Call Her Own
We have all heard the term man cave. There are television shows about them. There are neon signs for them. The need for a man cave came about when the den became the family room and the man of the house needed a workshop…or a place to escape. Which for many men has always been the garage.
The décor of a home has commonly been dictated by the woman of the house, so some (likely men) may wonder why a she shed would be necessary. A she said by definition is a detached structure designed and used by a woman. The commonality between a man cave and she shed is that its main purpose is escape.
Women may get to decorate the home, but they often don't get to relax in it. Every corner is a reminder of a missed dust bunny, every room has its own set of to dos, and she is likely doing something for someone else in the house. So the real appeal of a she said is solitude.
While man caves often are a place for men to congregate, drink beer, play cards, and watch sports. The bigger the cave the better. She caves, in contrast, are typically small places designed for one. They serve as a sanctuary to read, write, pursue creative interests, and sometimes even sleep.
This is not to say that husbands, children, and friends are not allowed in the space. They are welcome, but by invitation only. This is a sacred space where she is put first. Her needs are not second to those of a job, a household, a husband, or children.
A recent post on Houzz showcased 11 fabulous she sheds. http://www.houzz.com/ideabooks/47242579?utm_source=Houzz&utm_campaign=u1181&utm_medium=email&utm_content=gallery0
Each has a distinct personality. That's part of the magic, the space can be dreamy or rustic. A she shed can be purpose build new construction or it can be a repurposed space. Some started life as a potting shed, a chicken coop, or an ordinary outbuilding. Some she sheds have allowed the owner to turn a creative hobby into a successful business venture.
Man caves and she sheds and kids rooms all speak to our need for some alone time. It seems for many people to be at their best with those around them they need some time to themselves. Take a look at the Houzz list and let it inspire you to carve out a little niche that is yours and yours alone.
If a free-standing space isn't entirely practical for you, consider staking claim to a room in your home. Paint it a color you love, even if everyone else in your family can't stand it. Fill it with things you love. Then spend time in that space doing whatever fills your soul. Even if it is only a few minutes a day or an hour a week, that may be all it takes to recharge your batteries. Allowing yourself to take the time to replenish is a gift to yourself and everyone around you.
And if your she shed needs any custom woodwork we are here to help!