Your Opinion Matters! Do You Love Your Rollout Shelves?
Dory Otto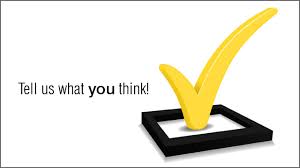 We know choosing a company to make improvements like rollout shelves to your home is a big decision, so thank you for choosing us! We also know that it is often the words of past customers that help people make their decision. That's why we are asking for your help. Please take a few moments to provide a review of your experience with us. You will be rewarded with chances to win four FREE roll outs, because you can never have too many rollouts! Drawing will be held on April 10, 2015.
Here's how it works:
Google review = 4 entries to win (Google us and click write review)
Follow the links below, enter review, and earn more entries!
BBB review = 2 entries to win
Houzz = 1 entry to win
Facebook = 1 entry to win
Porch = 1 entry to win
Next Door = 1 entry to win
Thank you and good luck!
Joe & Dory Otto